Rolamech Inc.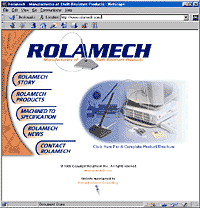 Design Goals
Give the Rolamech site a clean corporate feel while displaying the full range of security products they are famous for.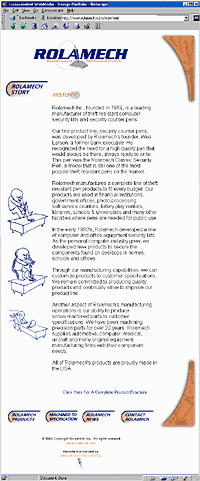 Technology Implemented
Basic HTML and custom graphic design.

Terms of Development
Site was developed while part of the Frontier GlobalCenter design team. Transcendent WebMedia performs routine site maintenance and has added new sections to the existing site via a contract agreement with Interact Internet Consulting.