Mendoza Textile Manufacturing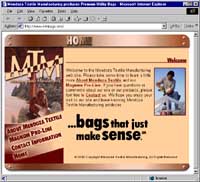 Design Goals
Create a professional look and feel that demonstrates the quality of the Mendoza Textile Manufacturing's products. Photographs and descriptions of products were essential, as was information on how to contact Mendoza Textile Manufacturing.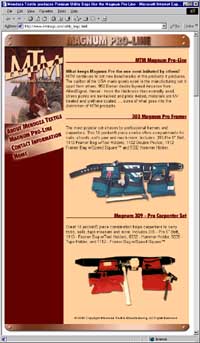 Technology Implemented
Basic HTML and custom graphic design.

Terms of Development
Site was commissioned by Transcendent WebMedia. Complete freedom of creativity was granted by the client. Transcendent WebMedia continues to perform maintenance and regular updates on the site.