Holsum Bakery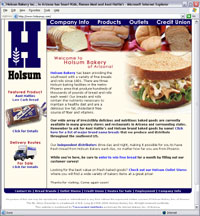 Design Goals
Holsum Bakery wanted a functional site to display information about their products, outlet stores, community involvement, routes for sale and more.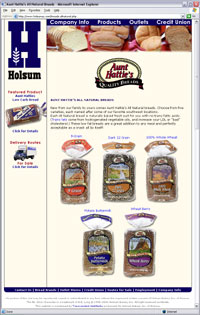 Technology Implemented
The site is built with basic HTML, Dynamic HTML menus and graphics.

Terms of Development
Transcendent WebMedia has designed, built and maintained Holsum's website for years. In 2003 the site was overhauled using new and and existing content. Transcendent WebMedia continues to maintain the website.