Hannagan Meadow Lodge
www.hannaganmeadow.com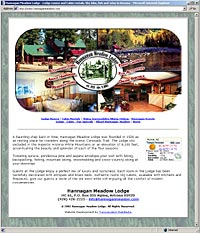 Design Goals
Hannagan Meadow is a fairly well known lodge in the White Mountains in Arizona. They wanted a site that shows off the beauty of their location as well as the events they have year round. They wanted to be able to enter events themselves as some of them change in a moment's notice and they wanted to show people they're more than just a summer destination.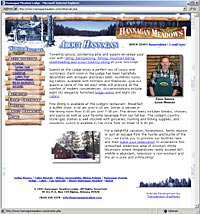 Technology Implemented
The site uses PHP to create interactive, dynamic content that can change with each season. SQL databases are used for the different designs displaying as well as the event calendar and visitor inquiries. The site features two similar designs that demonstrate how beautiful the lodge is in any season.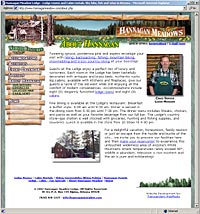 Terms of Development
Transcendent WebMedia was the sole creative force behind HannaganMeadow.com and they continue to add to the site and keep things in working order.

Visit the website at www.hannaganmeadow.com