All-Wood Furniture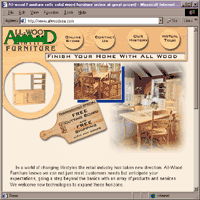 Design Goals
All-Wood Furniture was looking to display and sell their most popular lines nationwide.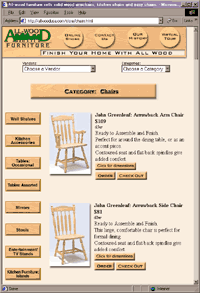 Technology Implemented
Basic HTML and graphics are used in addition to a 500+ item secure shopping cart.

Terms of Development
Transcendent WebMedia was contracted by I-ology Internet Strategies, who developed the visual design, to build the sit and store.